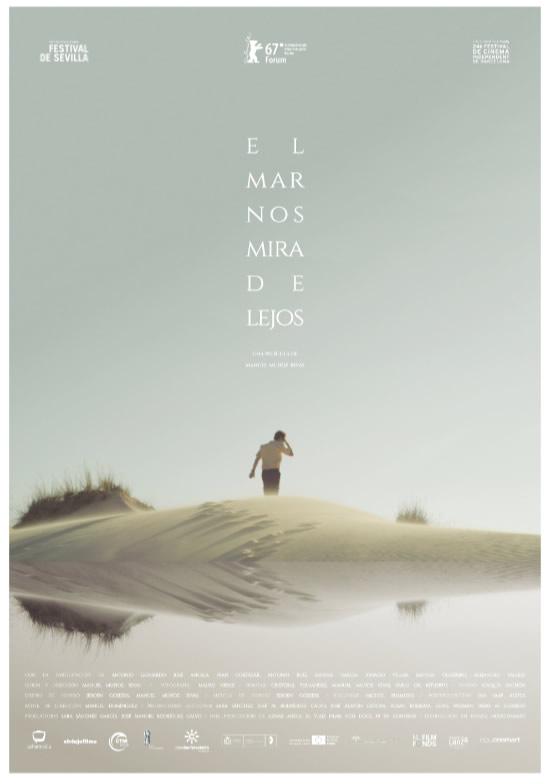 The sea stares at us from afar
MADRID PRODUCTION COMPANY
59 En Conserva, S.L.
TELEPHONE NUMBER
658398316
OTHERS PRODUCTION COMPANIES
Azhar Media, S.L. Canal Sur Televisión, S.A. El Viaje Produciones Integrales Canarias, S.L.,
Links
Synopsis
The legend of an ancient and forgotten civilization lies buried under a large expanse of dunes. For more than a century, a number of travelers have reached this remote and desolate territory looking for the traces of ancient inhabitants. Ignorant of these myths and the romantic delusions of archaeologists and adventurers, a few men, barely visible among the sands, today inhabit in solitude that place facing the sea.
Artistic and technical data
FILM RATING
Suitable for all ages
Locations
Doñana (Huelva)
Production
Jose Ángel Alayón Dévora, Sara Sánchez García, José M. Rodríguez Clavo, Irene Borrego
Direction
Manuel Muñoz Rivas
Photography
Mauro Herce Mira
Edition
Cristóbal Fernández, Manuel Muñoz Rivas, Pablo Gil Rituerto
Awards and festivals
Berlinale 2017. International Premiere.Forum Section
Sevilla European Film Festival. Deluxe Award
Cinespaña - Toulouse Spanish Film Festival. Best Documentary Award
Hong Kong International Film Festival. Critics' Choice Movie Awards
L´Alternativa Independent Film Festival of Barcelona. Best Film