The Region of Madrid is one of the best destinations at European level for filming feature film, television series or advertising spot. And if we add the best professional and technical teams of reputed service companies to the versatility of its locations, its privileged geographical location, a magnificent communications infrastructure and attractive tax incentives, make this region the ideal set for foreign producers to carry out any audiovisual work.
Because companies based in Madrid offer a complete production service to international clients interested in shooting in the region. From the rental of technical material such as cameras, lighting equipment or machinery, through the hiring of professionals teams such as makeup artists, photographers, photography assistants to the logistical support necessary in relation to finding accommodation or transportation and even to provide advice regarding the legal requirements to be able to carry out the filming, experienced and reputed service companies offer the necessary solutions and tools so that international production companies that choose the Region of Madrid as a filming location can only focus on their creative side.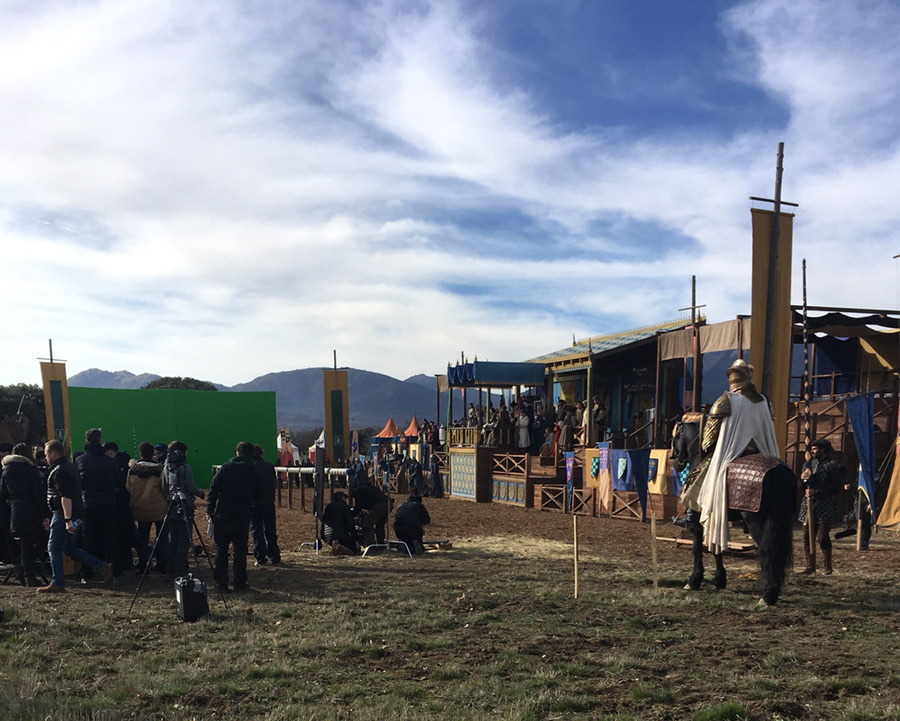 Shooting Superbowl
And it is that companies of the prestige of Calle Cruzada , Meñakoz Film , Babieka Films or El Ranchito all of them part of Profilm (association that includes 90% of production companies that develop audiovisual projects with third countries in Spain) offer the possibility of an agile and fluid organization in filming both large feature films and commercials, video clips or documentaries, providing a wide range of services and solutions to international productions, saving them precious management and execution time before, during and after any production that takes place on that wonderful film set that is the Community of Madrid.